"Love is a beautiful dream.
Everyone is someone's dream.
.
Just follow your dream and make sure you can reach your goal, don't stop dreaming cause someday it will come.
I once had dream that you where here with me standing by my side saying those three words that meant everything to me. I know that dream will come true, and until that day I am waiting here for you......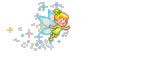 Each one of us is searching for that lasting relationship
Just as there is none in life there is no constancy in relationship
Some of us are blessed to have a lasting relation like God & Man
Amidst a busy schedule of life I gave my lonely bleeding heart
With deep passionate love to just only one girl in this selfish world
At dreamy midnight she showered me with blooming roses of fondness & care
Hectic days growing stress like the mushrooms flee away by her magical tender touch
Twinkle in her pleasant pretty eyes in the hours of utter darkness
Is a ray of blissful light like the glow worms in the night
Her soothing kiss is a healing medicine to my entire ailment
That makes me smarter & healthier to carry on with my work
In this self-centered world in most cases lasting love is rare
I am indeed very lucky to get my dream girl my only love the incarnation of womanly loveliness
This whole life I am ever full of thanks to her & God
she is my costly caring companion I got forever to share all my feelings like the body & soul
Her very imperfections only endear her more, Lifelong will I love her no matter whatever it is
I am sure I will never give her up like the sea & shore that is my mind-set
In my reverie she will ever live as mine& I as hers like the root & tree
In my dream no one can part us even death Or destiny like the sky & cloud
I enjoy playing a game with her like the rainbow in the sky
But I hate to play a foul game in matter of my profound love
I loved her not to lose or leave her but to love her till end &after end
My love is not a joke but the constant fragrance of rose for you
I wonder if she is only a dream girl or something more than anything to me
Our lives unknowingly tangled superbly often considering we lived poles apart
I am just waiting one day my dream girl to step into my real world
I am just waiting one day my dream girl to understand me in this mysterious world
I am just waiting one day my dream girl to hold my hands tightly in this lonely world
I am just waiting one day my dream girl to whisper in my ears I love you, you are my beautiful world
I am just waiting &waiting
for my dream girl
persistently
even if it is in my dream world....
"As we grow older together,As we continue to change with age,there is one thing that will never change...I will always keep falling in love with you
.